Service Agreement
Customizable agreements with e-signature.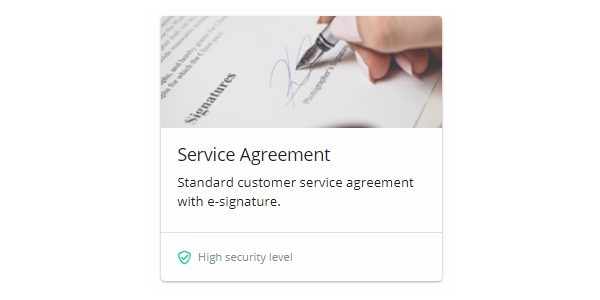 Paperless agreements
Eliminate friction and onboard your clients faster
Never again ask your clients to print, sign, scan and return a document. Use our service agreement template as a starting point to create your own advisory agreements, letters of authorization, or any other advisory-related document for your clients to sign.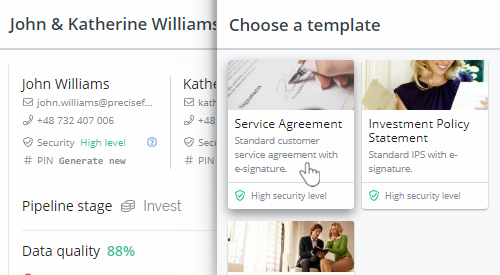 Streamlined experience
The same user experience your clients are familiar with
Engaging your clients with an agreement works exactly the same way as any other engagement.
No more extra steps or new signups with third-party services just to capture your client's signature. And if you need it signed by both spouses, we've got you covered. Our templates can capture signatures for the client and the co-client of each account.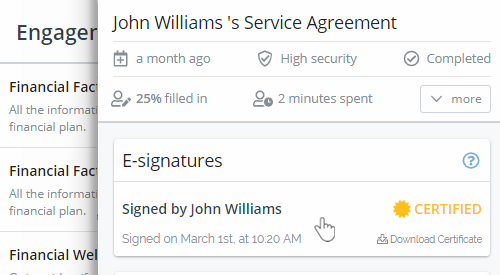 Certification and compliance
Certified documents with eSIGN / eIDAS compliant signatures
Once your client is done, the resulting signed document is available instantly in your account.
We certify the document and provide you a detailed audit trail that includes the signer's IP address, the signature timestamp, and all other relevant information to ensure a proper signature attribution.