Hassle-free data gathering
Your client's data, where you need it
Engaging your clients and capturing their information is as simple as sending an email. Once they're done, exporting their data to your CRM or Financial Planning tool can be done with the click of a button.
Flexible and customizable
Configurable to fit your needs and workflow
Each client is unique and you need the flexibility to handle any situation: from the simple, to the not-so-simple. Create your own engagement templates and customize your client's experience as you see fit.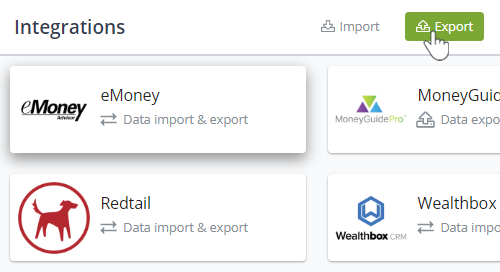 Complete package
Works well with the tools you need, replaces the tools you don't
Saving you both time and money is one of our major goals. That's why we integrate with your most frequently-used tools and provide features to replace services you seldom use.