PreciseFP Attends XYPN Live 2023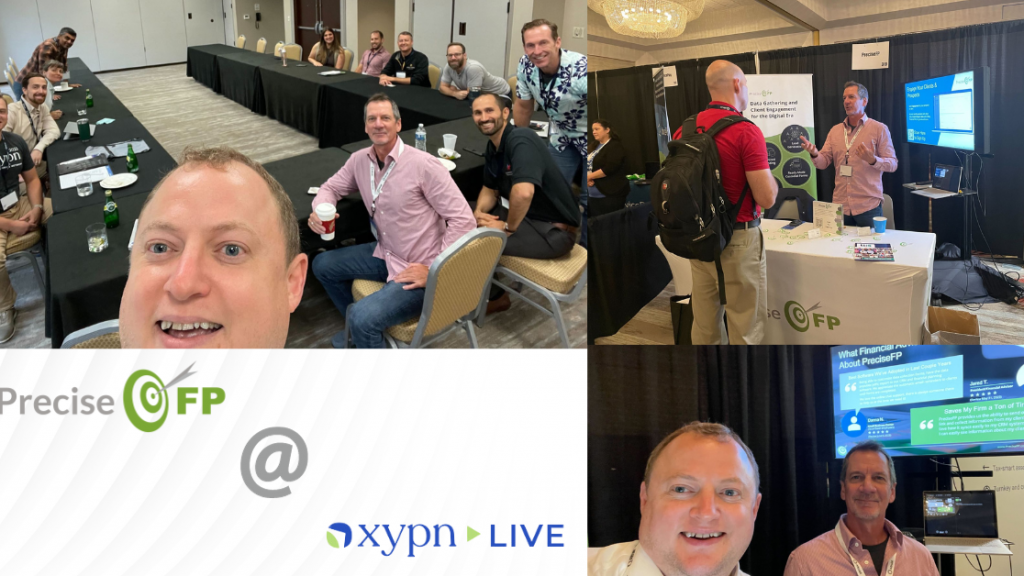 LOS ANGELES, California – September 20, 2023 – PreciseFP attends XYPN Live 2023 meeting with hundreds of advisors across the country. 
About Docupace
PreciseFP was acquired by Docupace in September 2021, advancing the company's mission to deliver an end-to-end wealthtech ecosystem for advisors to engage clients and prospects. Docupace is a solutions provider focused on digitizing and automating operations in the financial advice and investment industry. Financial services firms use the Docupace Platform (a cloud-based, integrated software suite) to reduce back-office expenses, improve efficiency, strengthen recruiting, and enhance the experience of advisors and investors.
Docupace is proud to serve some of the largest independent broker-dealers and registered investment advisers (RIAs) in the financial services industry. The company was recently named a finalist in two categories for WealthManagement.com's 2022 "Wealthie" Awards and PreciseFP was the 2021 winner in the client onboarding solution category. The company was named to the 2021 Inc. 5000 list of America's fastest-growing companies; listed as a Top 100 FinTech by Cramer + Associates, named to the Los Angeles Business Journal's 2021 list of "Disruptors", won the 2021 Gold Globee® Award for "Hot Technology of the Year", and included in Industry Wired's Top 10 list of Most Recommended FinTech Solution Providers in 2020. For more information, please visit www.docupace.com.
Docupace Media Contacts:
Ryan George
Chief Marketing Officer
Joseph Kuo / Donald Cutler
Haven Tower Group