PreciseFP is designed to digitalize each stage of the customer lifecycle. We automate workflows in order to make your life easier and improve the client experience.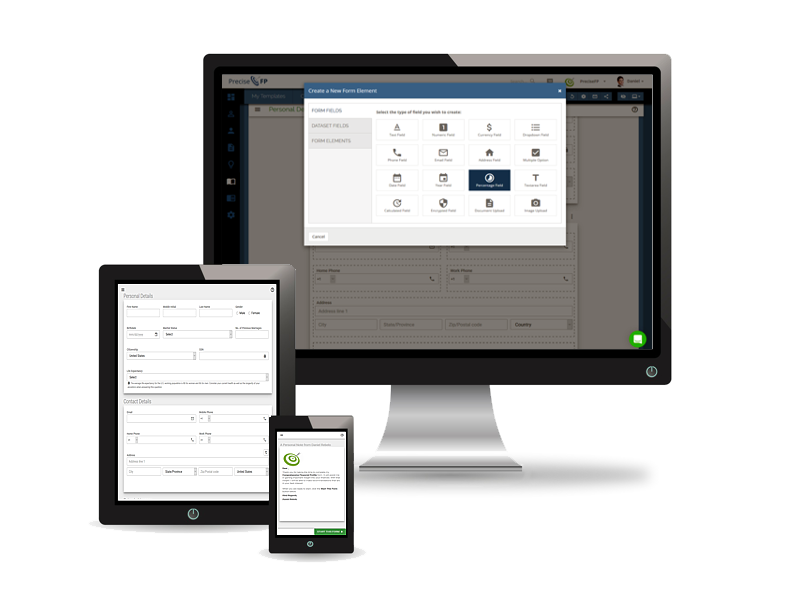 Discover how easy it is to get started
Our extensive Template Library holds loads of commonly used digital documents. You are able to choose from any number of standard templates or you can build a customized version to suit your specific needs. The platform is incredibly versatile so you're not stuck with one-size-fits-all limitations. You can even add your company logo to promote your brand.