In a world of myriad choices and constant information flow, standing out as a financial advisor can seem like a daunting task. However, there's a powerful strategy that not only sets you apart but propels you towards unprecedented success—nurturing a niche. By focusing your expertise on a specific demographic, you not only gain deep insights into their unique experiences and needs, but you also position yourself as the go-to expert when someone seeks financial guidance in that particular realm. While a general 'financial advisor' search yields countless results, becoming the dedicated 'financial advisor for teachers' or 'financial advisor for divorce' transforms you into a significant presence in a focused arena.
Here at PreciseFP, we've witnessed how embracing niche specialization empowers advisors to personalize their approach for optimal service. For instance, an advisor specializing in assisting widows can tailor their forms to exhibit empathy by omitting the co-client section, ensuring sensitivity to their clients' loss. They can establish a process that includes thoughtful check-ins on the anniversary of the spouse's passing and even send flowers on birthdays. The outcomes of such specialization speak volumes, as advisors find not only success but also deeply meaningful connections in catering to specific niches.
Whether your firm is exploring a fresh niche or seeking a revitalization, there are essential factors to guide you in initiating this transformative journey.
How to Find the Best Specialization Strategy for Your Firm
Here are few potential markets to consider:
Age Groups
Many firms consider near-retirees to be their ideal clients, leaving many large, important groups generally overlooked by the market. Generation X (Age 43-58) is a perfect example of this phenomenon right now. While the majority of the press, excitement and experts are focused on teach advisors how to attract Millennials (Age 27-42), Gen X sits on more assets ($29.6 trillion vs. $27.5 trillion), is squarely in peak earnings years and is much closer to retirement.
Speaking of Millennials, how about carving a niche for young parents beginning the process of getting "serious" about financial planning and could use help from a professional.
Professions
Whether you target educators, farmers, doctors, trade professionals, artists, or civil servants, you can quickly become an expert when you focus on a specific group. Your clients will appreciate your easy grasp of the challenges and resources available to members of their profession. For example, civil servants can access government programs that can provide benefits, discounts, and financial assistance.
One place to start is to look at your current client base. It's likely you already have several common threads woven through your client book.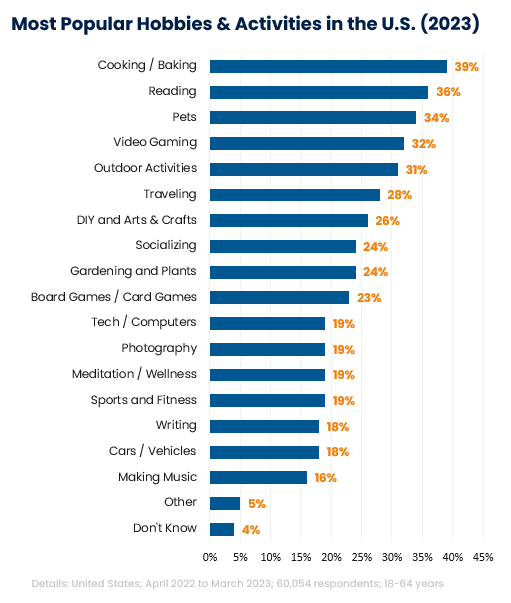 Hobbies and Special Interests
Not only can you help clients who devote their time and money to their favorite pastime, you can talk with clients who enjoy the same activities you do! Some dedicated hobbyists may need a financial plan to reach their leisure time goals, such as buying a boat or traveling to their favorite vineyard. Others hope to turn their hobby into a hustle, and you can help them create a plan to turn their dream into reality.
Other Groups
Demographic groups (such as gig economy workers) and business owners may have unique financial needs that can be complicated by quickly changing legislation. When you stay current with the financial landscape for your preferred market, your clients will appreciate your help in weighing the implications of their decisions.
Launching Your New Specialization
Once you've identified your niche, how do you find clients in your new field of expertise? It will take some time to establish yourself as an expert, but you can get started with these tips:
Educate Yourself
Learning about your target market helps you understand your clients and the service they need. This will be easier if you already serve clients who belong to your target group, but you can always benefit from learning more. Market research helps you understand your future clients' financial needs.
A few questions to consider:
What characteristics typically make up this group?
What financial challenges and opportunities do they face?
What goals and values are important to members of this group?
What products or services could be helpful to them? Which of these is not typically offered by other advisors?
What hours should you be available to be accessible to this group?
What recent or pending legislation may impact this group's financial future?
Meet Clients Where They Are
As you look for new clients, it's important to introduce yourself to the community. You need to go where your future clients gather, whether that's in person or online. You may not meet new clients immediately, but you can begin to establish relationships and learn more about the community as you show up in their favorite spaces.
A few ideas for finding your target market:
Ask current clients for referrals and recommendations
Visit shows and conferences
Join associations
Join online groups to learn what issues they are concerned about
Of course, these steps are just the beginning, but if you want to set yourself apart from the competition and become your clients' trusted expert, the right niche market and a solid knowledge base will move your advising firm in the right direction.
By tailoring your financial advisory services to a particular niche and harnessing the capabilities of PreciseFP's data gathering software, you craft an exceptional client experience. This approach fosters timely, specialized, and sensitive interactions that not only maintain client engagement but also cultivate a reputation worthy of referrals.