PreciseFP Publishes New Estate Planning Template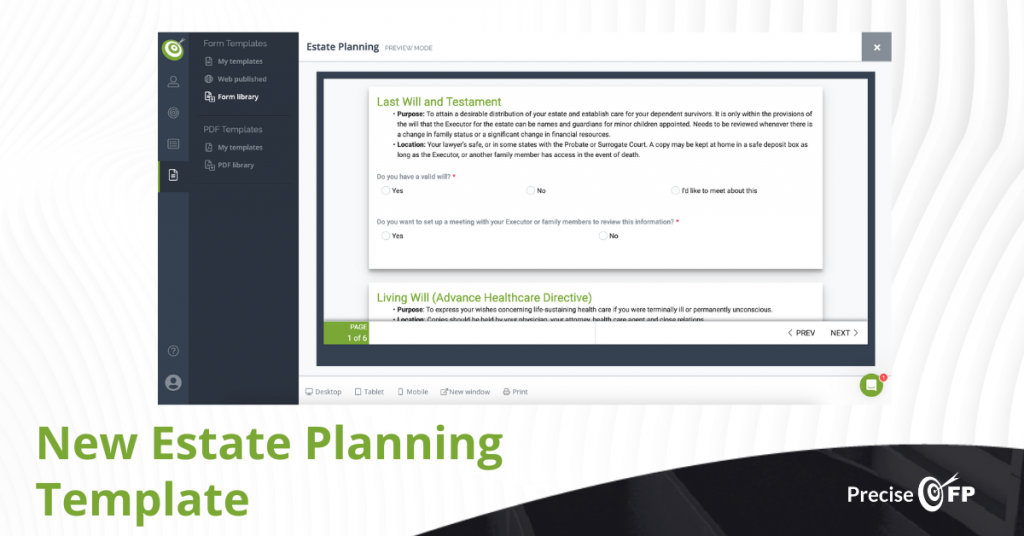 LOS ANGELES – November 16, 2023 – Our newest customizable form is Estate Planning.
If you log in to your PreciseFP account, you'll be able to see it under the Form Library.

If you need a refresher on how to install a template from the Form Library, we've got a help article to guide you through the steps. Additionally, you can check out this help article on how to engage an account with a form template.
Media Contacts:
Ryan George
Chief Marketing Officer