Custom Onboarding Setup
We setup your processes and workflows for you.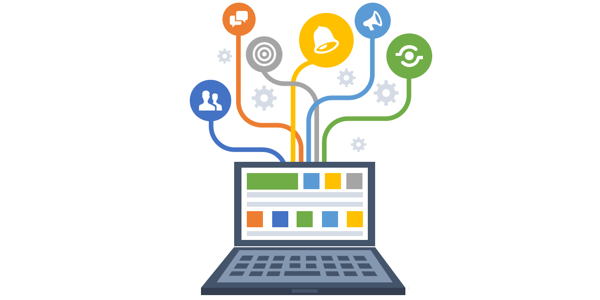 Your workflow
Reduce the time you spend on repetitive tasks
We provide custom automation services where we set up your PreciseFP account to mimic your desired client onboarding and engagement processes. From engaging clients automatically, to notifying you when they reach a key point in their client journey, our custom automation will drastically reduce the time you spend on repetitive tasks.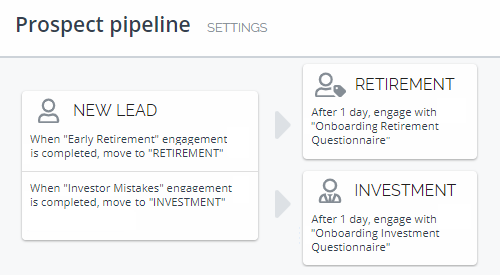 Qualify prospects faster
Automate your prospect qualifying processes
Personally qualifying every new contact you get will quickly add up to days of lost time. Stop spending time with endless follow-ups and let us automate your qualifying processes. We'll set up automatic, custom follow-up engagements for your new prospects so that data can be gathered and scored so that you can ensure they are a good fit in minutes.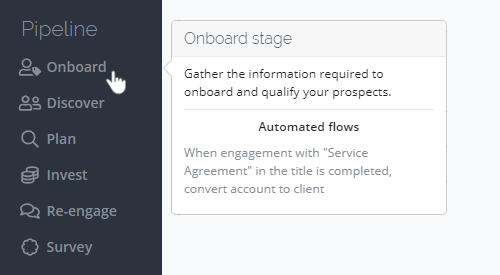 Streamlined process
Effective engagement and onboarding is the key
Eliminating paperwork results in reduced processing time and effort for client onboarding, which in turn eliminates weeks of waiting. The result? Higher customer satisfaction, improved customer retention, and the ability to accelerate the account opening process and/or service upselling.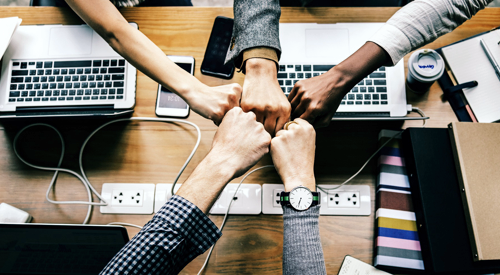 Dedicated team
All our data-gathering experience at your disposal
Our development team will suggest ways to improve and adapt your current processes and workflows. Together, we will configure your client and prospect pipeline to automate as many tasks as possible and drastically reduce the time your spend on repetitive tasks.