In recent years, the wealth management industry has seen an increase in regulatory oversight, coupled with a shift in customer behaviour when it comes to seeking financial advice. The "new wave" of clients expects laser-focused experiences that address their needs in a format (think: digital) that they are most comfortable with. Advisors, in order to compete, need to focus on increasing their productivity and efficiency if they want to stay competitive and relevant in the current market. And, of course, they can't forget about that pesky regulatory environment.
According to a study from the FPA Research and Practice Institute ™, 87% of advisors feel that they are not in complete control of their time and their business. The study revealed that the top reasons for the lack of control felt by advisors are: procrastination; administrative burdens; and the act of "trying to do too much" (in other words, running in too many directions).
With this in mind, we developed a set of features that focus on reducing the time that your firm spends on administrative tasks, while providing a unified and consistent experience not just for your clients, but also for your entire staff. This is accomplished through PreciseFP's workflows that operate alongside your firm's processes. Opportunities and Automation play a big role in making these workflows possible.
Working with Opportunities
Opportunities are an extremely flexible tool that can be used in a myriad of situations. An Opportunity is always associated with a prospect or client account, and it can be engaged from within an account's Overview section. Opportunities can be assigned to Team members, have custom colors and icons, have deadlines, and advisors can even leave comments in them. Examples of Opportunities are: "Client has no accountant", or "Prospect has more than $500k in investable assets". Opportunities are totally customizable, so you can set them up as you see fit. You can use Opportunities as notes, reminders, tasks, follow-ups, or even as checklists. It all comes down to your firm's business processes and your personal preference. Opportunities can help you reduce gaps in service delivery, greatly reduce the time spent on compliance, and allow your staff to focus on high value tasks.
Using Opportunities to collaborate with your team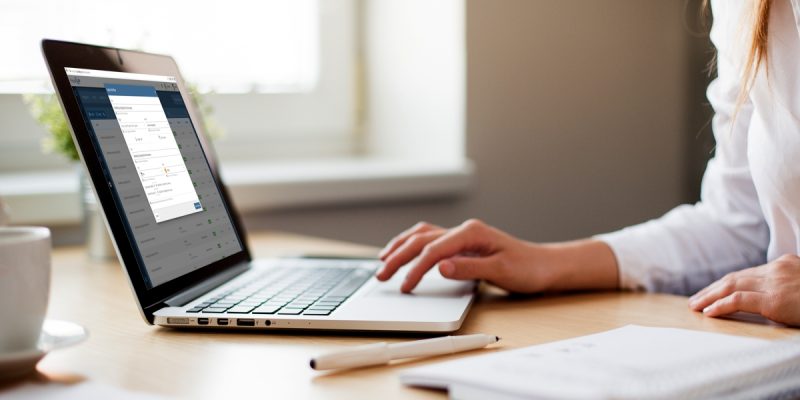 The size of your firm is irrelevant when it comes to the benefits of working collaboratively. Even in small firms of two or three people, there is a benefit to having workflows and processes in place. If a staff member leaves and someone else comes along to fill in their shoes, he/she will have a hard time getting up to speed if there's no record of what was accomplished, and what needs to be done in the future.
PreciseFP allows you to create Tasks and Follow-ups as Opportunities on each individual prospect or client, and assign them to anyone within your PreciseFP team. All team members can review an opportunity, leave comments, and close it when the task or follow-up is completed. PreciseFP logs and tracks every interaction performed by you and your colleagues, making it extremely easy to identify what was done, when it was done, and by whom it was done.
Using Opportunities to establish a client onboarding process

A uniform service delivery is critical to the success of any business. McDonald's didn't get as successful as it is by changing the way it makes burgers and fries every other week. The best way to ensure that you and your staff don't miss or change steps when onboarding a client is to establish a well-defined onboarding process.
Opportunities are the perfect tool to achieve this. By creating a list of opportunities (this can be automatically generated) for every new client account, and setting relevant deadlines for each, everyone on your team is able to understand the status of the account in the overall onboarding process. If the staff member assigned to an account is absent, someone else can quickly review the opportunities and identify the next step to take with the client.
Using automated Opportunities to identify missing client information
Before you can act in your client's best interest, you must be aware of all relevant information that relates to him. Identifying missing client information is a time consuming task, especially when it comes to new clients.
We have created a set of automated workflows that will trigger opportunities when key pieces of information are missing from your client's profile. As with most things in PreciseFP, these workflows can be customized to better fit your practice. You can also create new workflows that will scan custom data collected through your custom forms and trigger opportunities based on your client's interests. How cool is that?!
Keep in touch by sending automated forms to your clients

While almost all advisors agree that consistent client communication is paramount to one's success, many struggle to achieve it. Lack of time, tools, processes and even creativity are the most common obstacles mentioned when reviewing the problem.
PreciseFP allows you to create and schedule customized and pre-filled forms that will be sent automatically to your clients based on your own set of criteria. While our forms' main purpose is to gather client data, they are also an incredible tool for providing information and establishing a "conversation" between you and your clients. Take advantage of this to gather knowledge on client's interests, concerns, and views of current topics. The world changes by the minute and your client's perception of it changes too. Communicate with your clients proactively and you will see their level of confidence in you rise.
What's next…
We will keep improving our system and developing ways to increase your productivity and making you more effective when it comes to repetitive and administrative tasks. We want you to focus on growing your business by dedicating more time to your clients.
As always, your feedback is much appreciated. Reach out to us with any suggestions or requests that you would like to see in PreciseFP.