1. Header Search Box
Advisors can now quickly find Clients/Prospects by using the Search Box on the top header.

2. Keyboard Shortcuts
We've implemented Keyboard Shortcuts for easier navigation. You can see the full list on the Sidebar Help Icon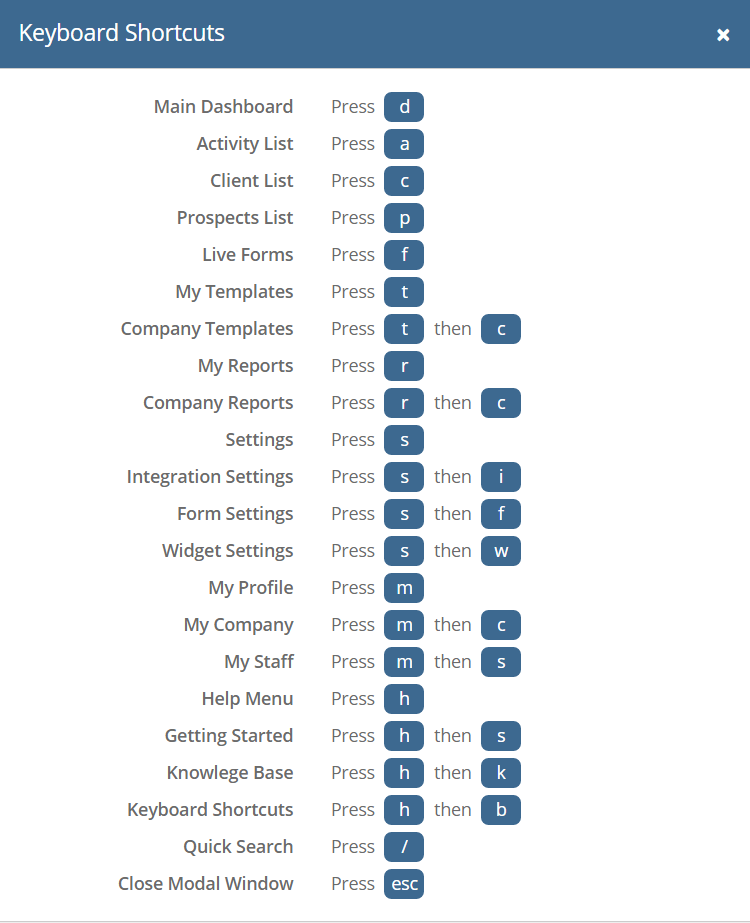 3. Form Template Advanced Settings – Advisors can define:
How they want the Multiple Groups to display (expanded/collapsed)
If a Confirmation Message should be shown when clicking the Finish Button on the form.
If the client/prospect can navigate back after clicking the Finish Button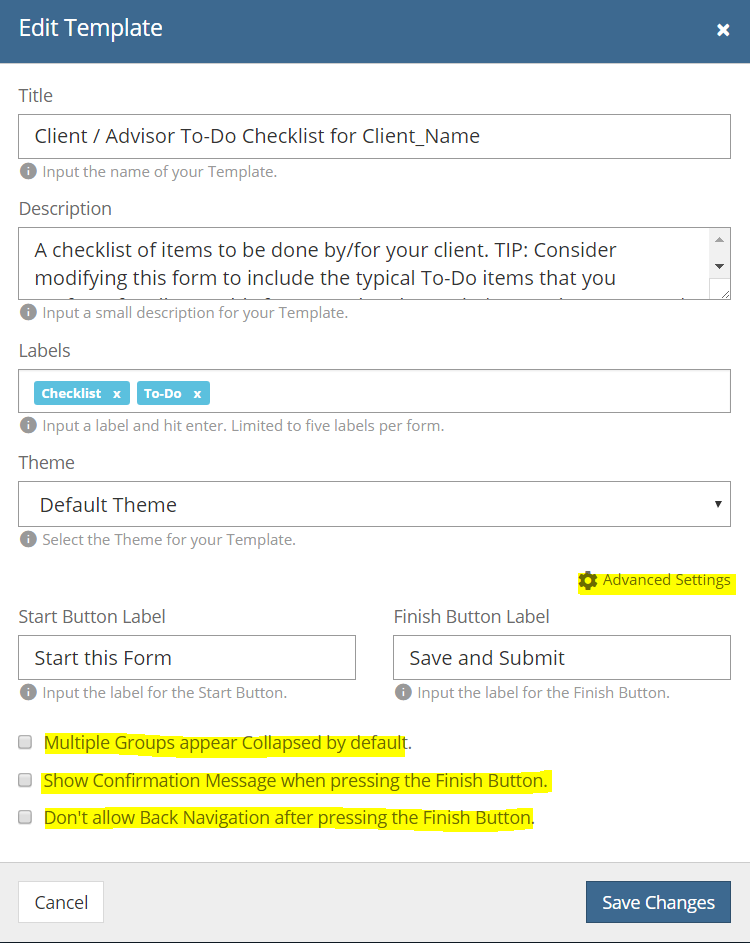 4.GBP and EUR for currency fields
Advisors can now choose GBP and EUR for currency fields in the Dataset and in the Forms. These currencies will show the correspondent symbol.